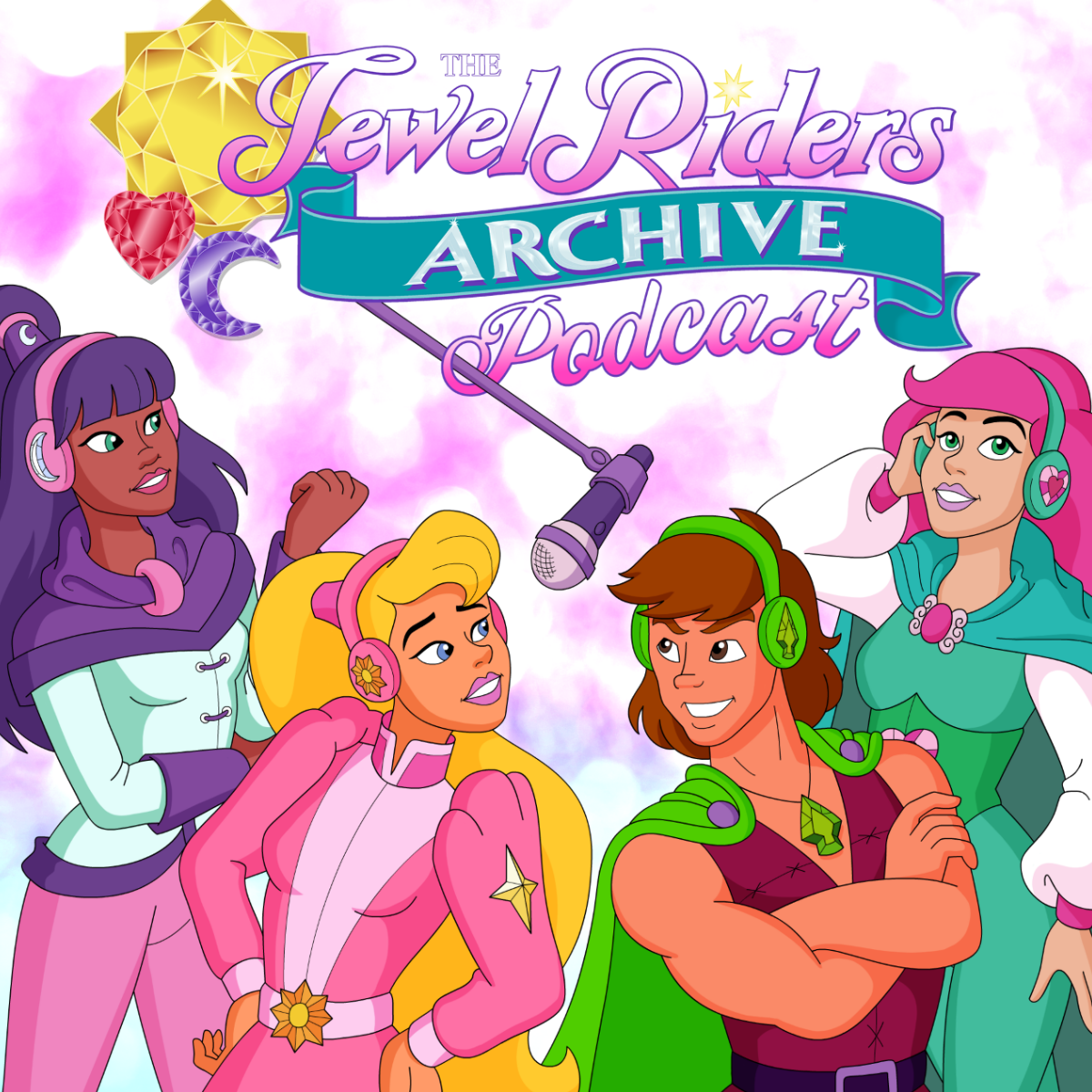 Episode 012 – Greg Autore Interview Part Four (Jewel Riders, Disney Toy Designer, Art Director)
–
The Jewel Riders Archive Podcast
Chris and Ronnie from the Jewel Riders Archive are joined once again by Greg Autore, toy designer and art director for Jewel Riders. Greg shares more fascinating developmental work done on Jewel Riders along with his other toy design processes. Specifically we look at the fashions and clothing designs for the Jewel Riders! Find us at
http://www.jewelridersarchive.comCheck
out Greg's blog on toy design, Twelve Inch Treasures:
https://twelveinchtreasures.com/Or
read his book "The Con at the Con: The Lost Blaster Disaster"
https://www.amazon.com/at-Lost-Blaster-Disaster-ebook/dp/B07PJ2615M *
* * Discover more! Join Chris Kanther, Ronnie Delmar, and the Circle of Friends as they explore the world of the 1995/1996 animated series Princess Gwenevere and the Jewel Riders. Subscribe to our PodBean #podcast: https://jewelridersarchive.podbean.com/
It's time for another Avalon: Web of Magic podcast with the guys from the Jewel Riders Archive! Listen to us discuss Cry of the Wolf, Avalon: Shadow Warrior, among other things.
This will the be the last of the Avalon podcasts until next year (maybe). If you guys want to keep hearing us discuss the books, please let us know!
(And Rachel Roberts or Robert Mandell, if you're listening to this podcast … please reach out to us. Any information on the animated series or Shadow Warrior would be great.)