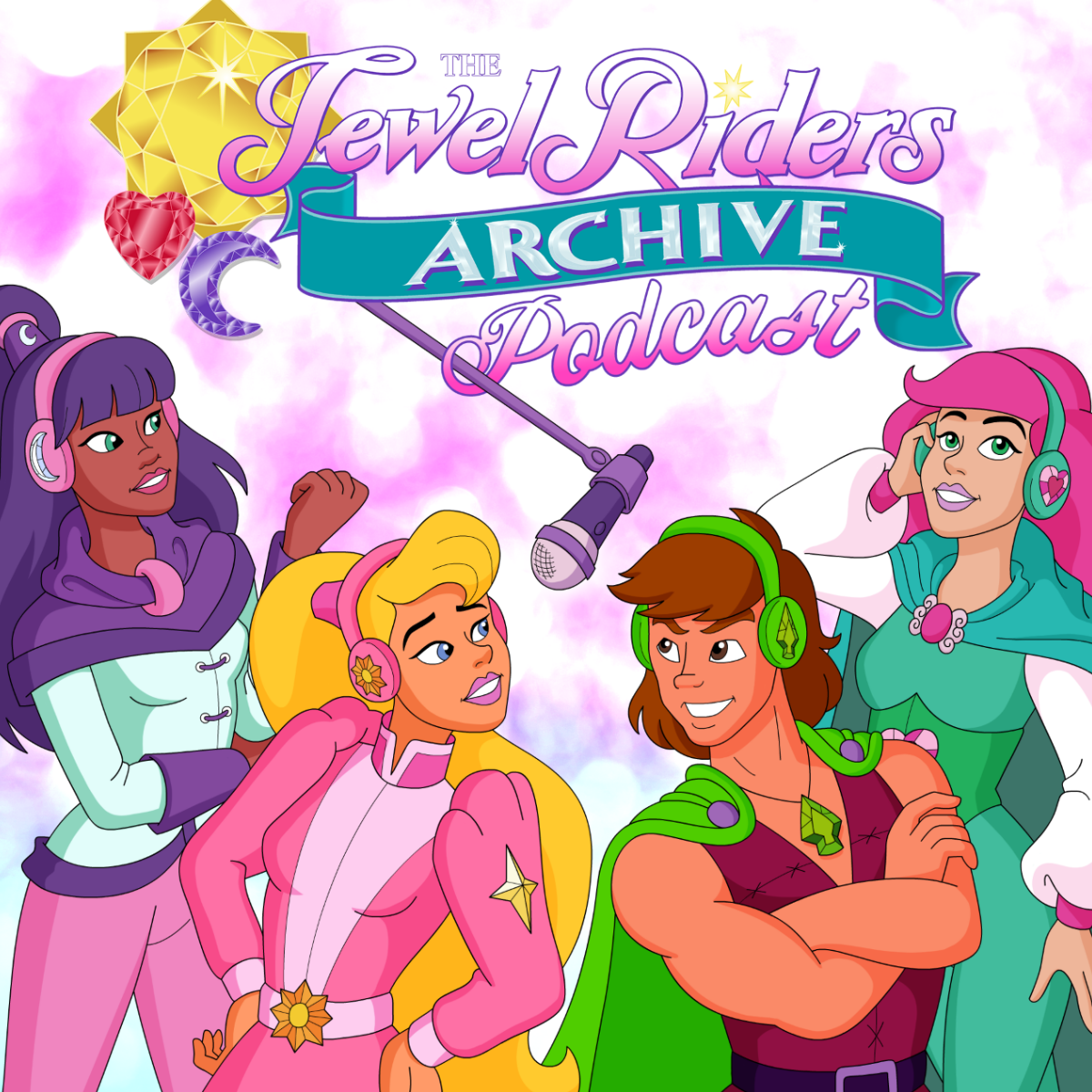 Can you believe it's been 25 Magical Years since Jewel Riders debuted on September 10th, 1995? Chris are Ronnie are joined once again by Stormy and Natalie (Morning Glory) of the Avalon Website, Lisa Dawn of the Princess Blog, and first-time guest fan fiction author Elizabeth! They discuss their two favorite and one least favorite episodes, the history of Jewel Riders fandom and the founding of the Jewel Riders Archive in 2015, and all they've learned and enjoyed from the Archive over the past five years. So join the fun and excitement of the Jewel Riders Archive's 5th Anniversary and the show's 25th! Check out our first conversation with the Circle of Friends!
https://jewelridersarchive.podbean.com/e/episode-001-friends-together-friends-forever/ Wayback
Machine Avalon Website:
https://bit.ly/3jEjGXo The
Princess Blog:
https://www.theprincessblog.org/ Elizabeth's
Jewel Riders Fan Fiction:
https://bit.ly/2R6DO8B *
* * Discover more! Join Chris Kanther, Ronnie Delmar, and the Circle of Friends as they explore the world of the 1995/1996 animated series Princess Gwenevere and the Jewel Riders. Subscribe to our PodBean #podcast: https://jewelridersarchive.podbean.com/
It's time for another Avalon: Web of Magic podcast with the guys from the Jewel Riders Archive! Listen to us discuss Cry of the Wolf, Avalon: Shadow Warrior, among other things.
This will the be the last of the Avalon podcasts until next year (maybe). If you guys want to keep hearing us discuss the books, please let us know!
(And Rachel Roberts or Robert Mandell, if you're listening to this podcast … please reach out to us. Any information on the animated series or Shadow Warrior would be great.)